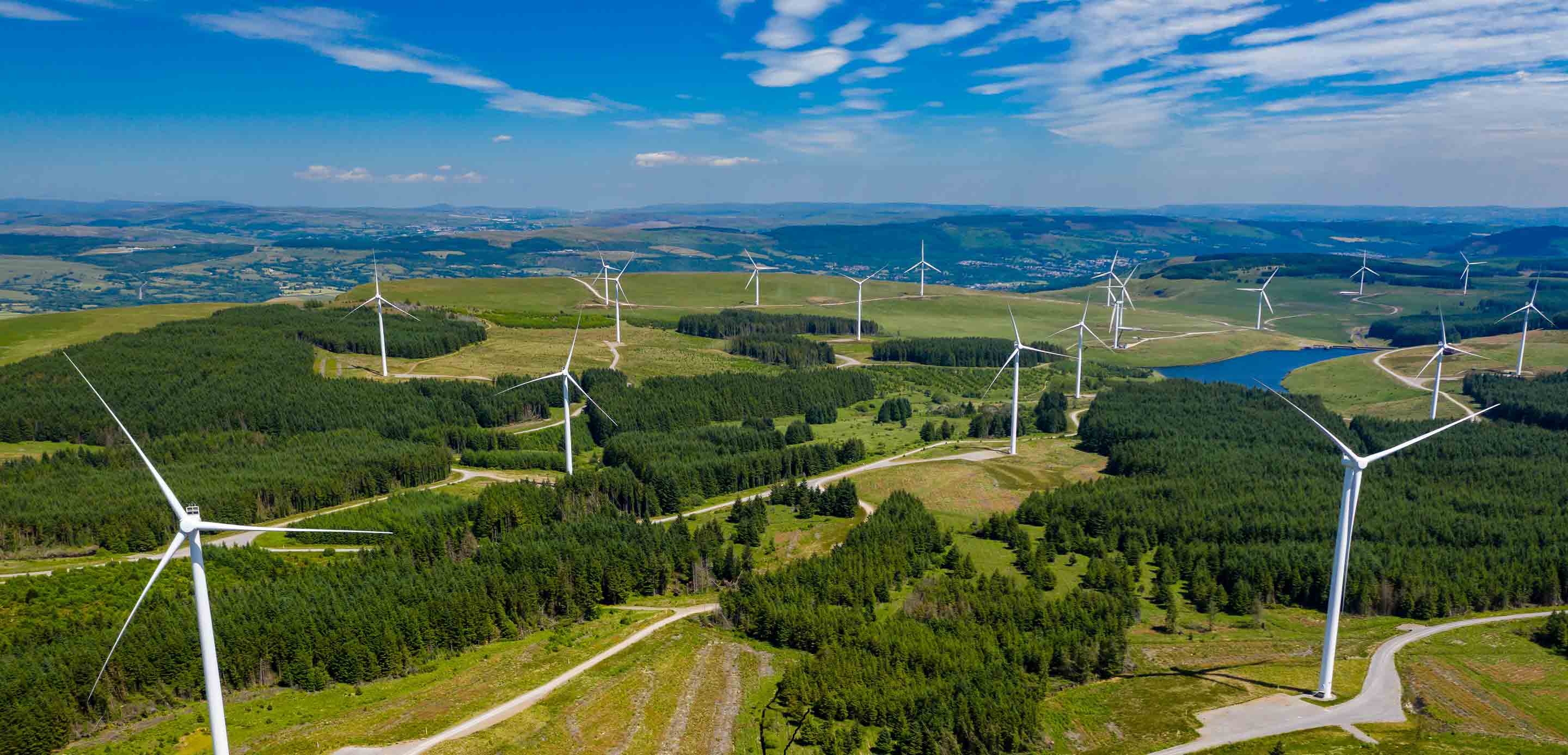 ACEN receives support to develop 160 MW wind farm in the Philippines
Find out how we support ACEN to develop 160 MW wind farm in the Philippines.
Company overview
Pagudpud Wind is a wholly-owned subsidiary of ACEN, the listed energy platform of the Ayala group. The company has over 4,000 MW of attributable capacity in the Philippines, Vietnam, Indonesia, India, and Australia. The company's renewable share of capacity is at 87%, among the highest in the region. ACEN's aspiration is to be the largest listed renewables platform in Southeast Asia, with a goal of reaching 20 GW in renewables capacity by 2030. In 2021, ACEN announced its commitment to achieve Net Zero greenhouse gas emissions by 2050. This will involve the early retirement of its remaining coal plant by 2040 and transition the company's generation portfolio to 100% renewable energy by 2025.
Why HSBC?
Widely known in the market for innovative products and sustainable financing solutions
Strong commitment and expertise in green financing for the renewable energy sector
Customer needs
ACEN requires a financial partner with extensive experience in tailoring sustainable finance solutions for the renewables sector to enable the company to work towards its commitment to achieving net-zero greenhouse gas emissions by 2050
Timely access to credit to secure the plant's primary components is vital to the success of the project
The wind farm is projected to generate 504 gigawatt hours of clean energy per year and mitigate 344,604 metric tons of CO2 emissions annually. The renewable energy facility also created about 1,200 job opportunities within the community, thereby stimulating much needed activity in the local economy
Our solution
HSBC Philippines' first sustainable commercial Letter of Credit (LC)
The trade facility provides funding at a key moment in the construction of the 32-turbine, 160 MW onshore wind power project
We greatly value and appreciate HSBC's support in making this project a reality, which will be the largest wind farm in the country. The 160 MW facility will be a critical addition to the Luzon grid to secure the country's growing energy needs. ACEN have recently announced its vision, targeting 20 GW of attributable renewables capacity by 2030. We aim to make a significant impact in this space and create long term value for our stakeholders.
Sustainability for businesses
Explore how we're supporting customers in their transition to net-zero.