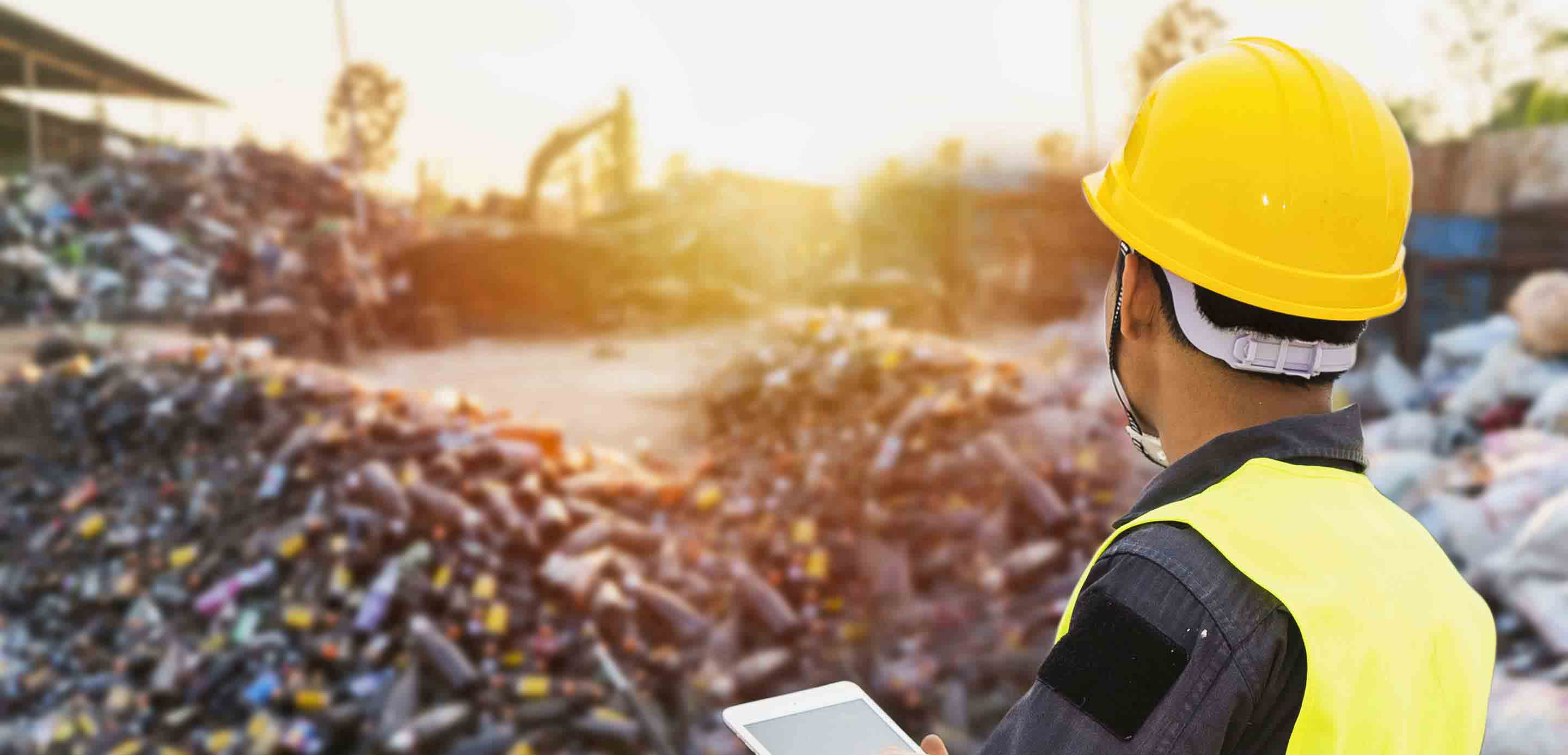 Sustainability

Transition to Net Zero
Sustainable Financing
Environmental
How is Prime Infrastructure supporting sustainable waste management in the Philippines?
Find out how Manila-based Prime Infrastructure is investing in waste management to keep the Philippines' sustainable development on track.
The Philippines is facing an acute solid waste problem. Landfills are reaching capacity, and improper waste disposal is creating a host of environmental and health hazards, including ground and surface water contamination, unchecked greenhouse gas emissions and the spread of diseases.
Manila, Philippines-based Prime Infrastructure Capital Inc. (Prime Infra) is on a mission to help address this issue. Prime Infra established Prime Integrated Waste Solutions, Inc. (PWS) to answer the increasing demand for waste management solutions especially in industrialized and fast-growing cities, starting with Cebu.
PWS acquired ARN Central Waste Management, which receives and processes around 1,000 tons of Cebu's municipal solid waste daily.1 PWS plans to double that capacity to 2,000 tons while bringing the quality of operations at par with world-class materials recovery facilities.
"PWS' business model covers the full value chain once the waste is delivered to our facility from treatment, disposal, resource recovery, to conversion. It changes the municipal solid waste and industrial solid waste management landscape for the better as we relentlessly pursue positive social and environmental initiatives that align with our purpose of making better lives and resilient economies through critical infrastructure," says Prime Infra President and CEO, Guillaume Lucci.
PWS turned to HSBC to provide the PHP1.35 billion (US$24.5 million) green loan, compliant with the Green Loan Principles, to finance the acquisition and expansion of the Cebu waste management facility helping to support sustainable goals on two fronts. Firstly, the waste facility in Cebu has an integrated recycling operation that helps limit the amount of trash that is ultimately landfilled. Secondly, the facility also operationalizes the recyclables business by producing refuse-derived fuel (RDF).
"With Cebu's economy now firmly back on an expansionary path following the pandemic, there is an urgent need to expand and upgrade its waste management capacity," says Mimi Concha, Head of Wholesale Banking at HSBC Philippines. "Sustainable waste management provides clear environmental benefits by recovering more materials, limiting the amount of waste that ends up in landfill and providing key jobs in an emerging sector."
Supporting sustainable development
Diverting rubbish from the country's overflowing landfills will also have a beneficial climate impact given that residual waste generates greenhouse gases as it decomposes, including methane, which has 80 times the planet-warming potential of carbon dioxide.2
The ultimate goal is to change landfills from where they are today to essentially a very simple depository of 20 percent or less of what comes in. By reducing landfill volumes, there will be less organic waste that ends up decomposing and producing methane gas.
PWS plans to develop two more such facilities within the next two years on the island of Luzon.
The group's first investment in waste management is part of Prime Infra's broader strategy to support sustainable development through critical infrastructure, including in the water and sustainable energy sectors.
The group's portfolio consists mainly of water and renewable power. But through the establishment of PWS, it also wants to create a pipeline of waste to turn into sustainable energy through another subsidiary, WasteFuel Philippines.3
Developed in partnership with US-based WasteFuel Global, the local WasteFuel unit aims to convert organic waste and agricultural feedstock into RNG, green methanol, and sustainable aviation fuel. Its first biorefinery will be established in Cebu, and will help evaluate the feasibility of setting up more biorefineries in Luzon.4
"This transaction is our first step in the waste management business. It's part of Prime Infra's overall strategy to establish an integrated waste management and sustainable fuels solution that will dramatically reduce the amount of waste in the Philippines while decarbonizing the transport sector," explains Lucci.
Sustainability for businesses
Explore how we're supporting customers in their transition to net-zero.